Dr. Azadeh Tavari, DDS, Burbank Periodontist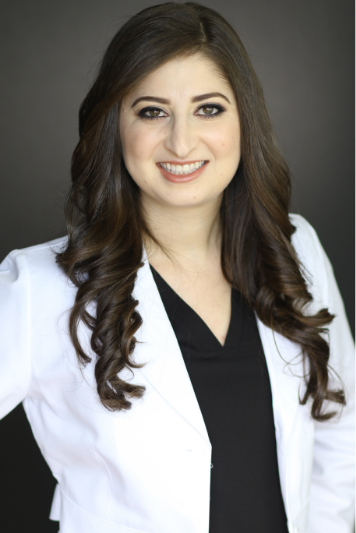 I am a Board-Certified periodontist and implant specialist. I focus on patient-centered care, customizing treatment to each patient to provide the most comfortable, esthetic and minimally invasive techniques to achieve each patient's dental health goals. I also emphasize a team approach to a patient's comprehensive dental treatment to successfully address a patient's individualized goals.

I was born and raised in Los Angeles and received my Bachelor's degree in Neuroscience with a minor in Craniofacial and Dental Technology from the University of Southern California. I then went on to attend the USC Ostrow School of Dentistry for my D. D. S., graduating with honors. I further continued at USC to complete a specialty residency program in Advanced Periodontology and earned a Masters in Craniofacial Biology (M.S.).

While pursuing my dental education, I conducted and published research in collaboration with Dr. Homa Zadeh, in the field of bone regeneration and implant dentistry. I am an active member of a number of professional societies including the American Academy of Periodontology, Academy of Osseointegration, California Society of Periodontists, and the California Dental Association. When I am not in the office, I enjoy spending time with friends and family, hiking with my dog, reading and learning about new cultures through travel and cooking.